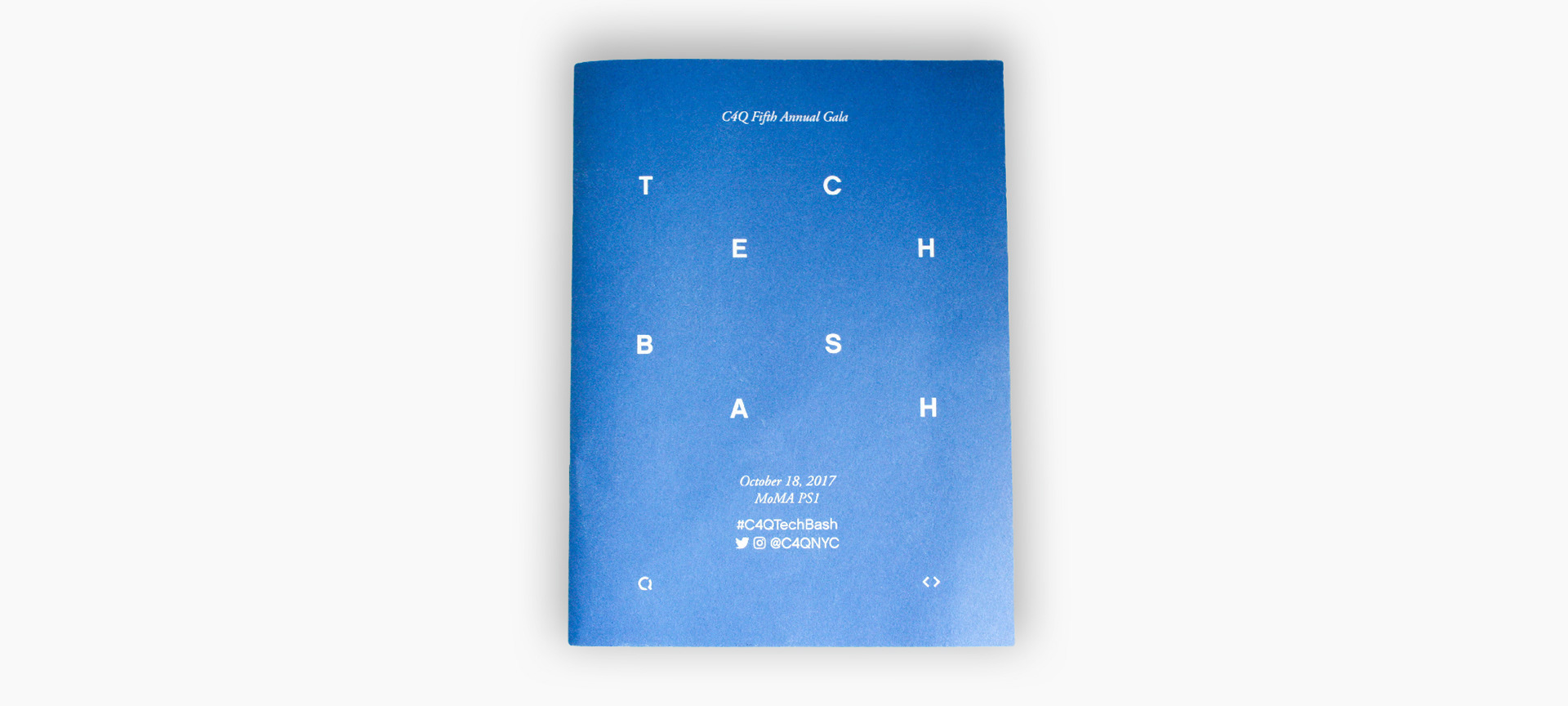 (NOW PURSUIT TECHNOLOGY INC)

​​​​​​​
C4QNYC (now Pursuit Technology Inc) hosted their annual fundraiser in 2017. I was working full-time and had the opportunity to develop the branding and visual identity, as well as produce the booklet, signage, newsletter design, and attendee swag.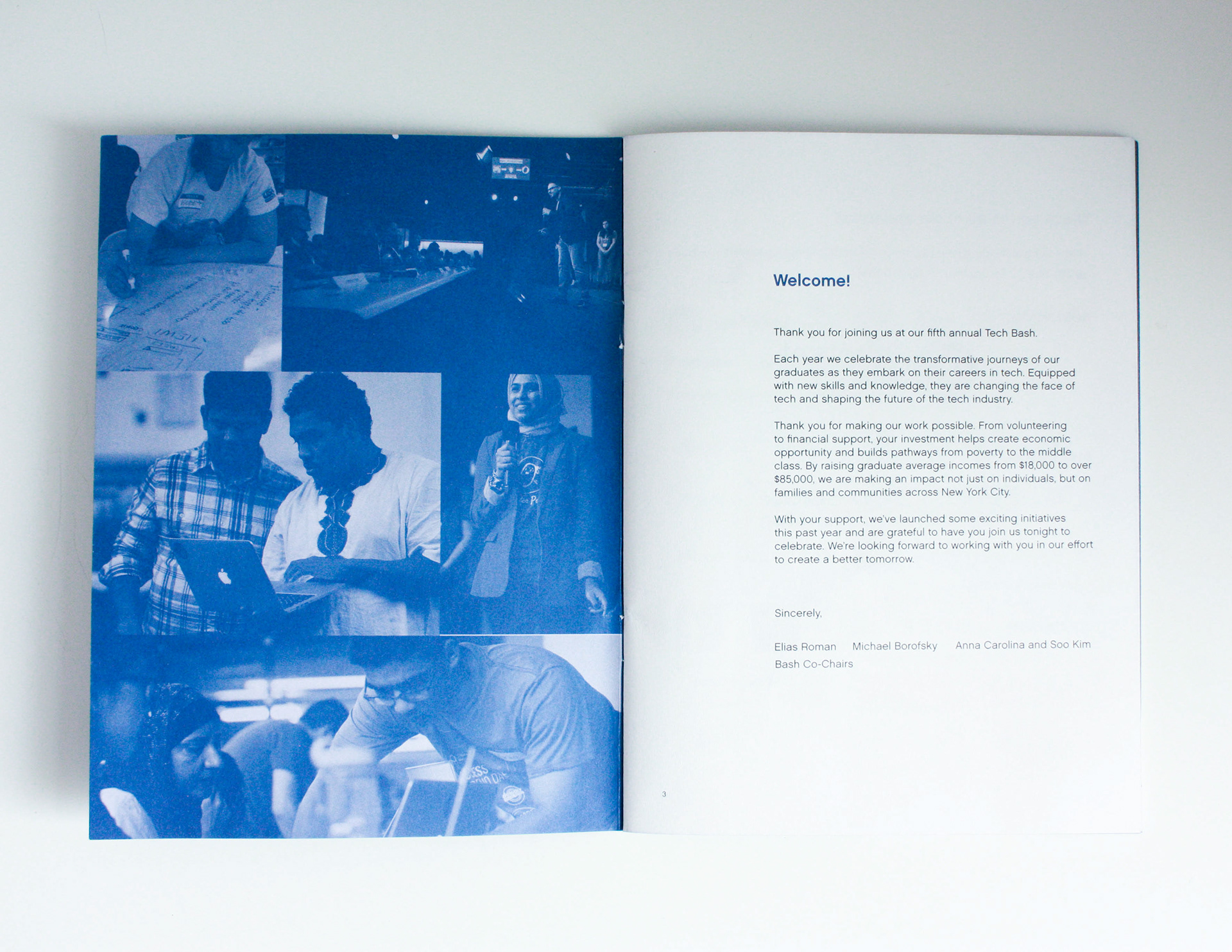 We wanted the booklet to be easy to hold, read, and simply styled with enough visual stimulation to keep it interesting. The full spread of the booklet is an illustration that documents a C4Q Fellows' journey through the program. The booklet was screen-printed and bound by a local printing company in Queens.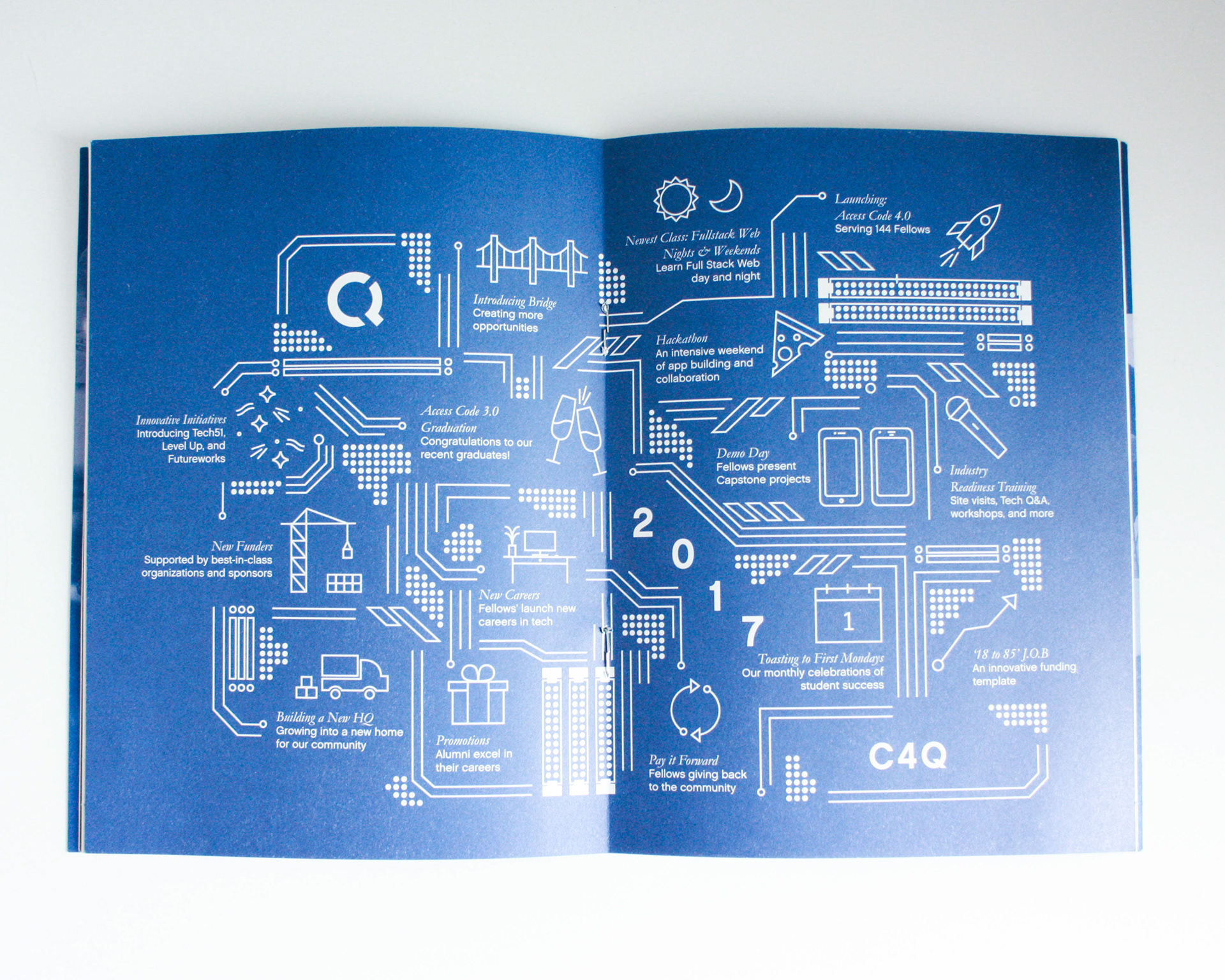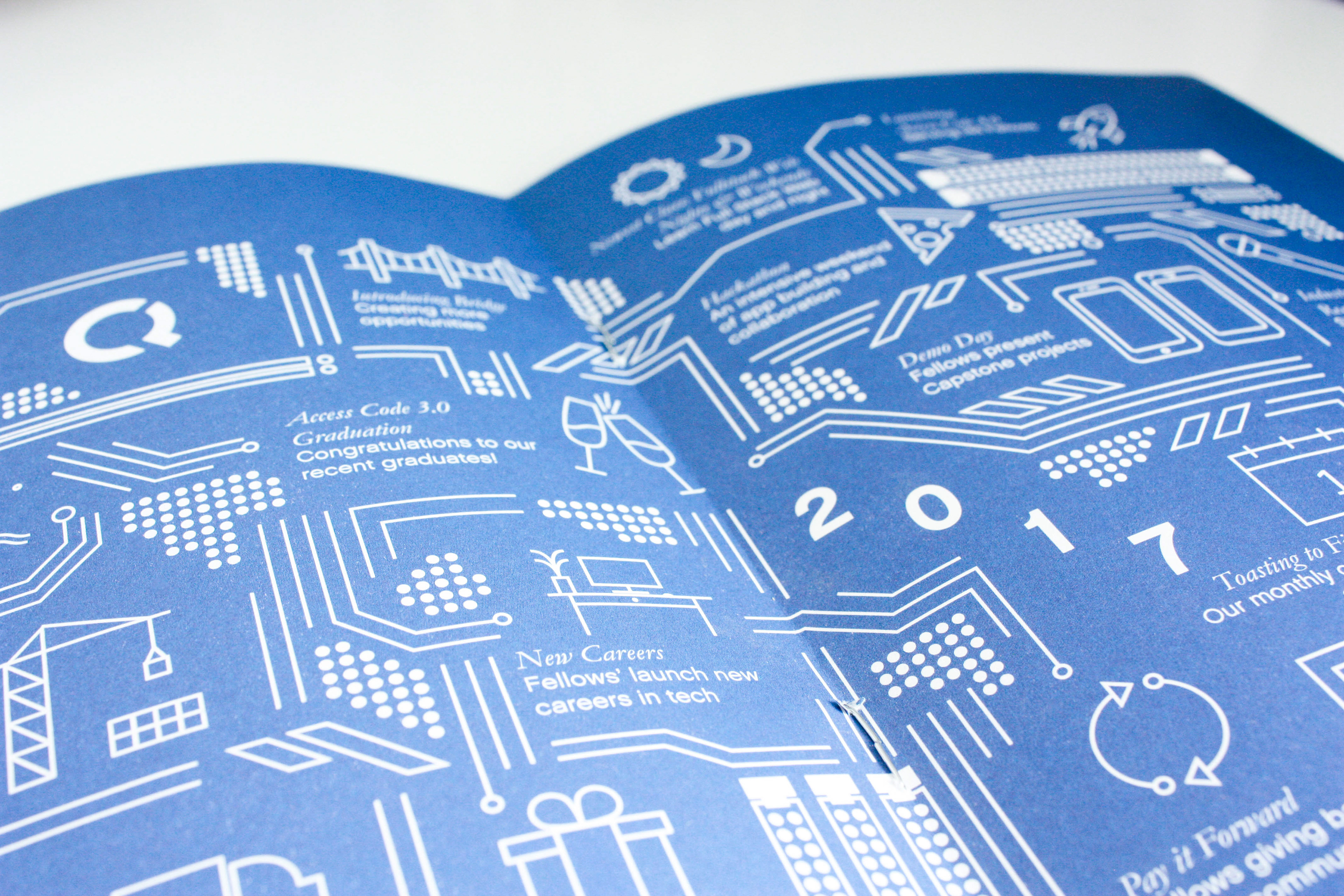 At the beginning of the event, attendees are checked in and handed a custom tag to wear. During the creation we asked folks if they liked having their names on event tags. The answer was 99% no, so we opted to create tags for the ticket level that they purchased. In total there were tags for Staff, Volunteer, Fellow, VIP, and Board.
Swag Bags included a custom mini Baggu bag with the fundraiser motif, a notebook bearing the organization's mission, and custom enamel pins.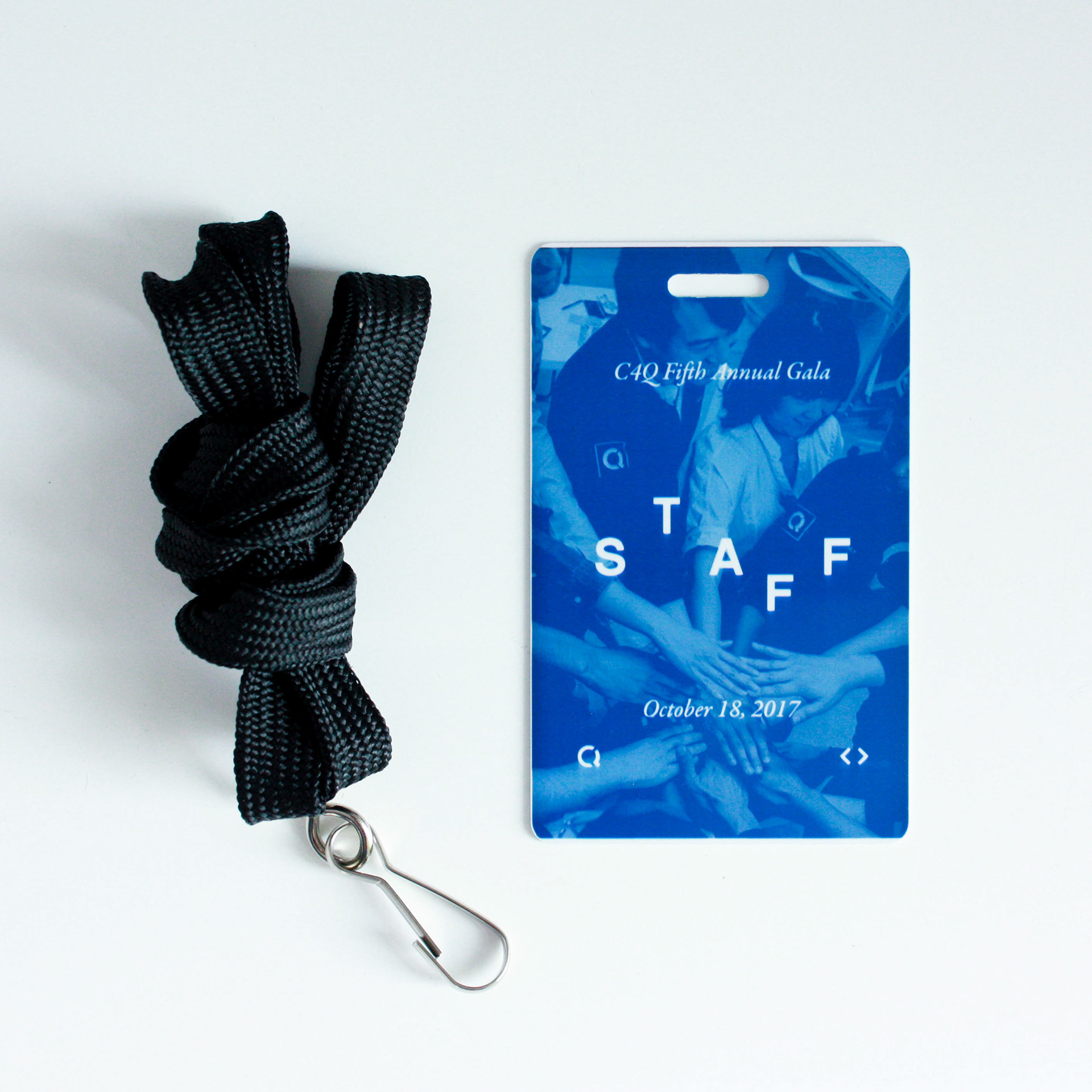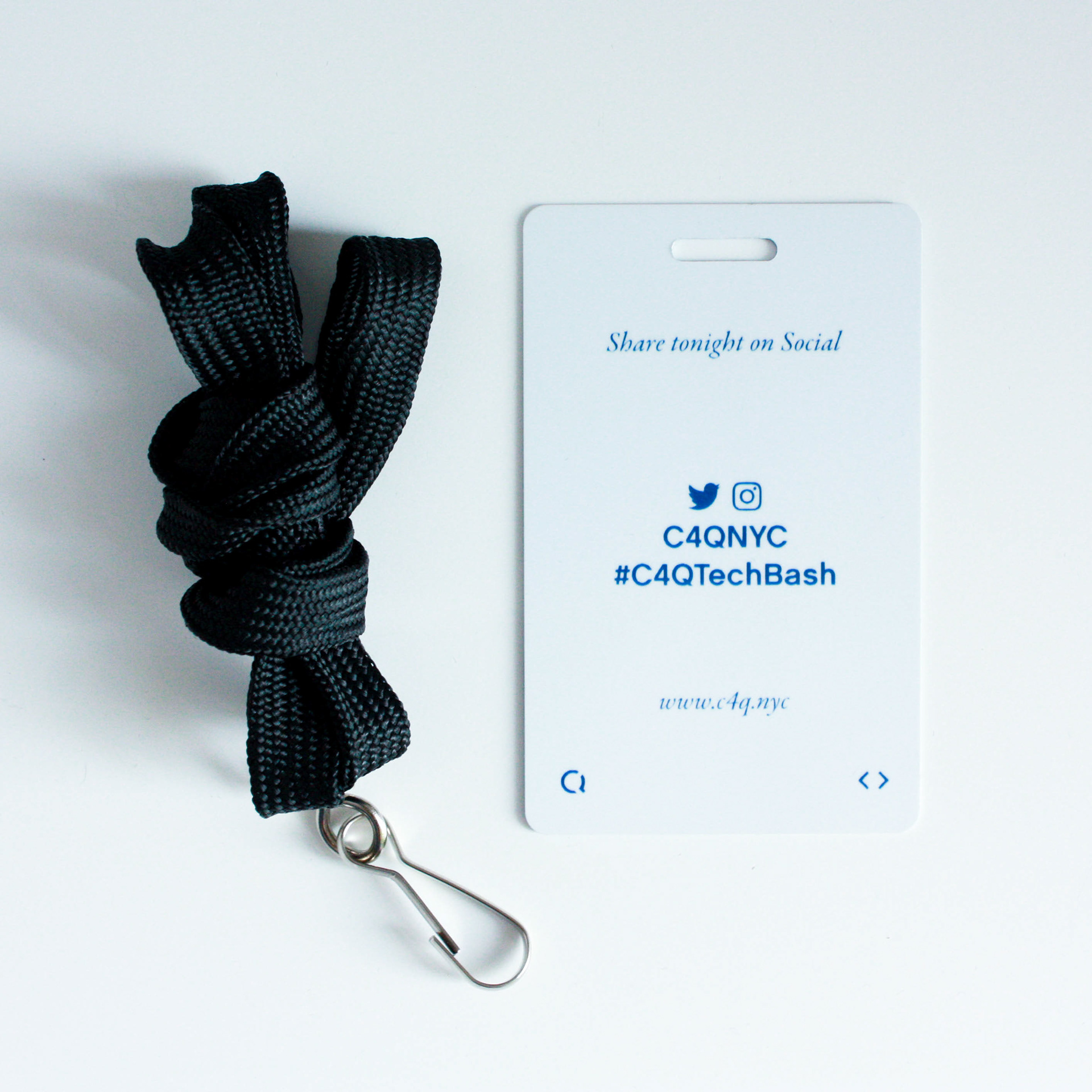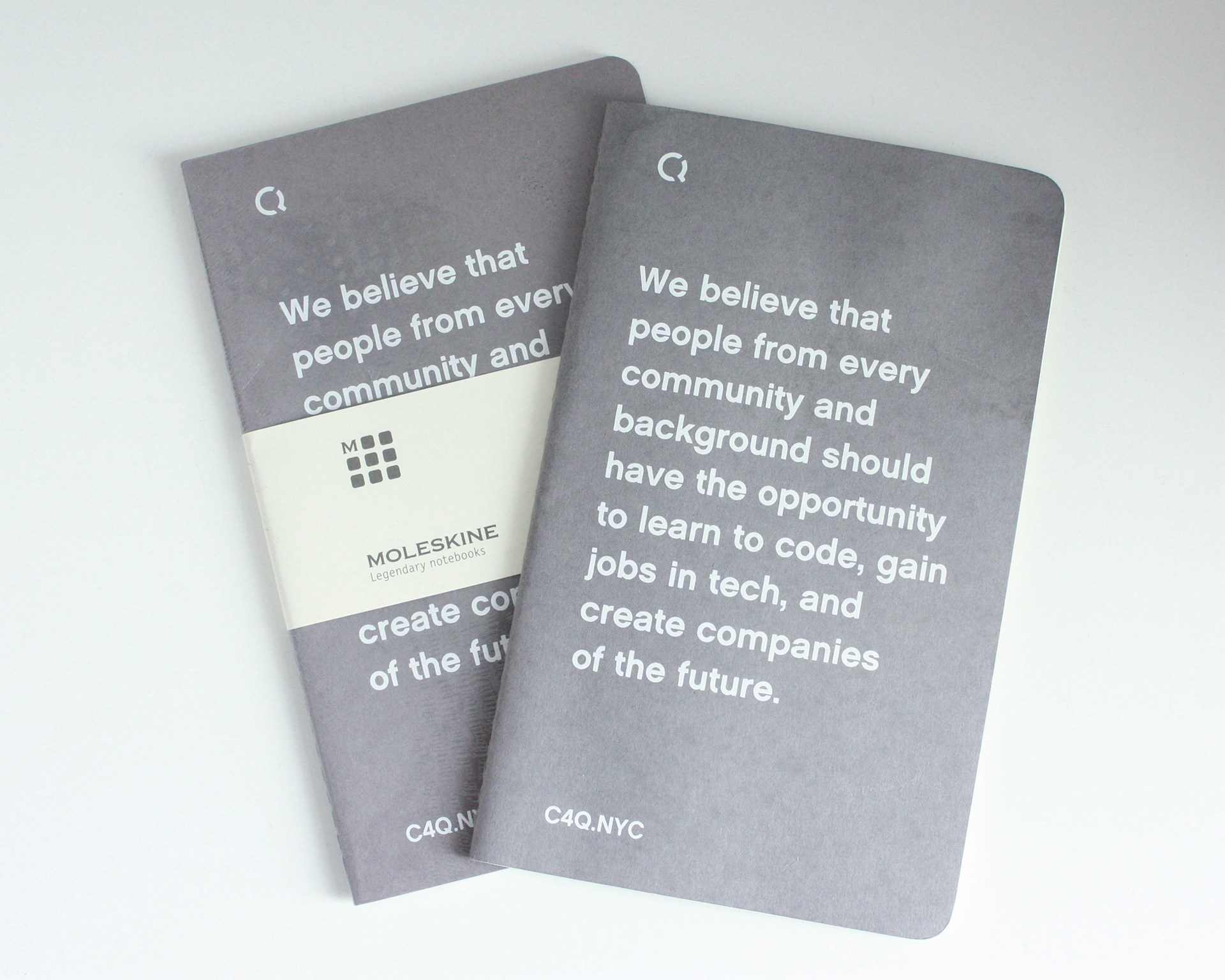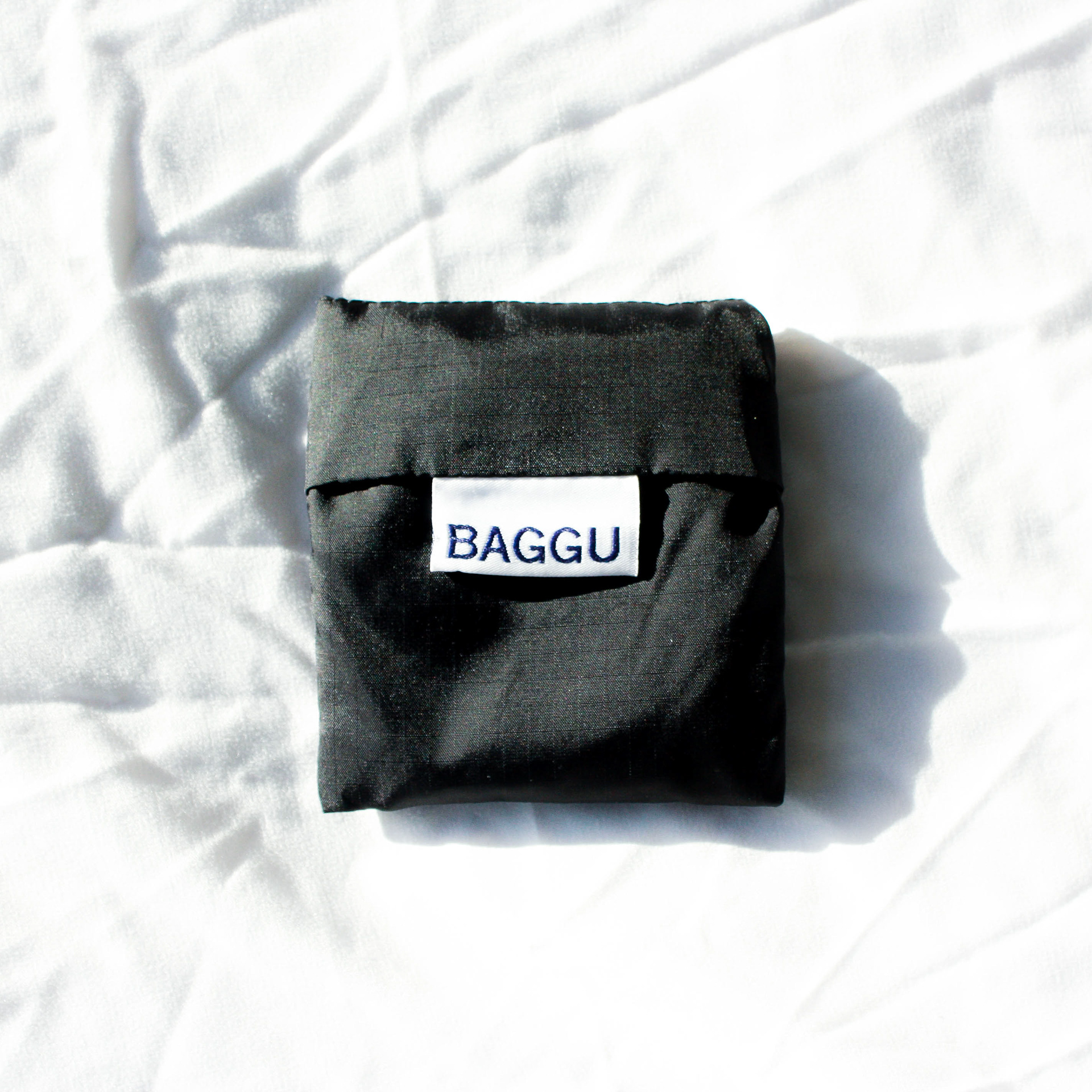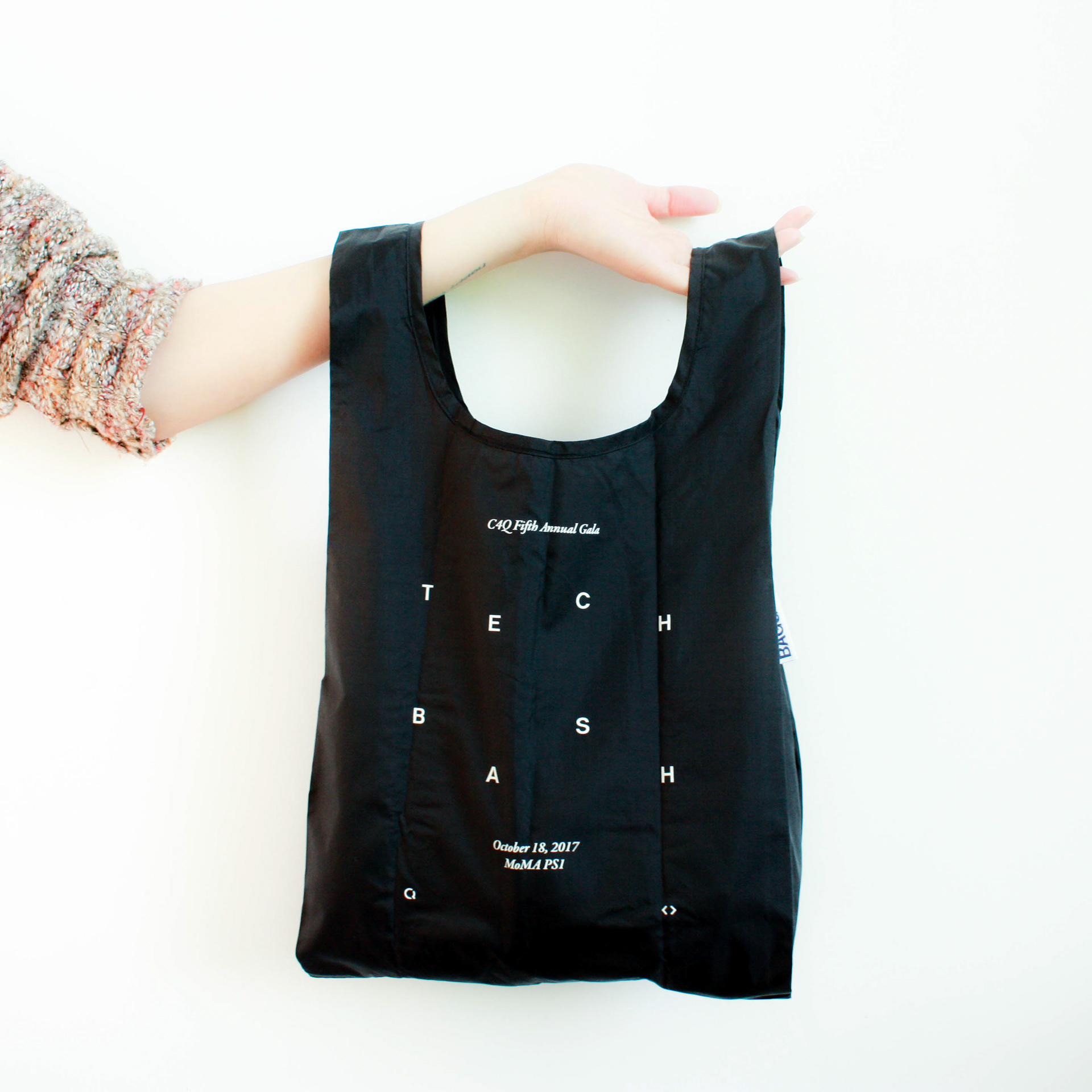 Created in Mailchimp, we even customized the footer with hand-coded HTML for a complete on-brand experience. Ticket holders received a handful of newsletters regarding the event; below is the final newsletter that we sent, day of.