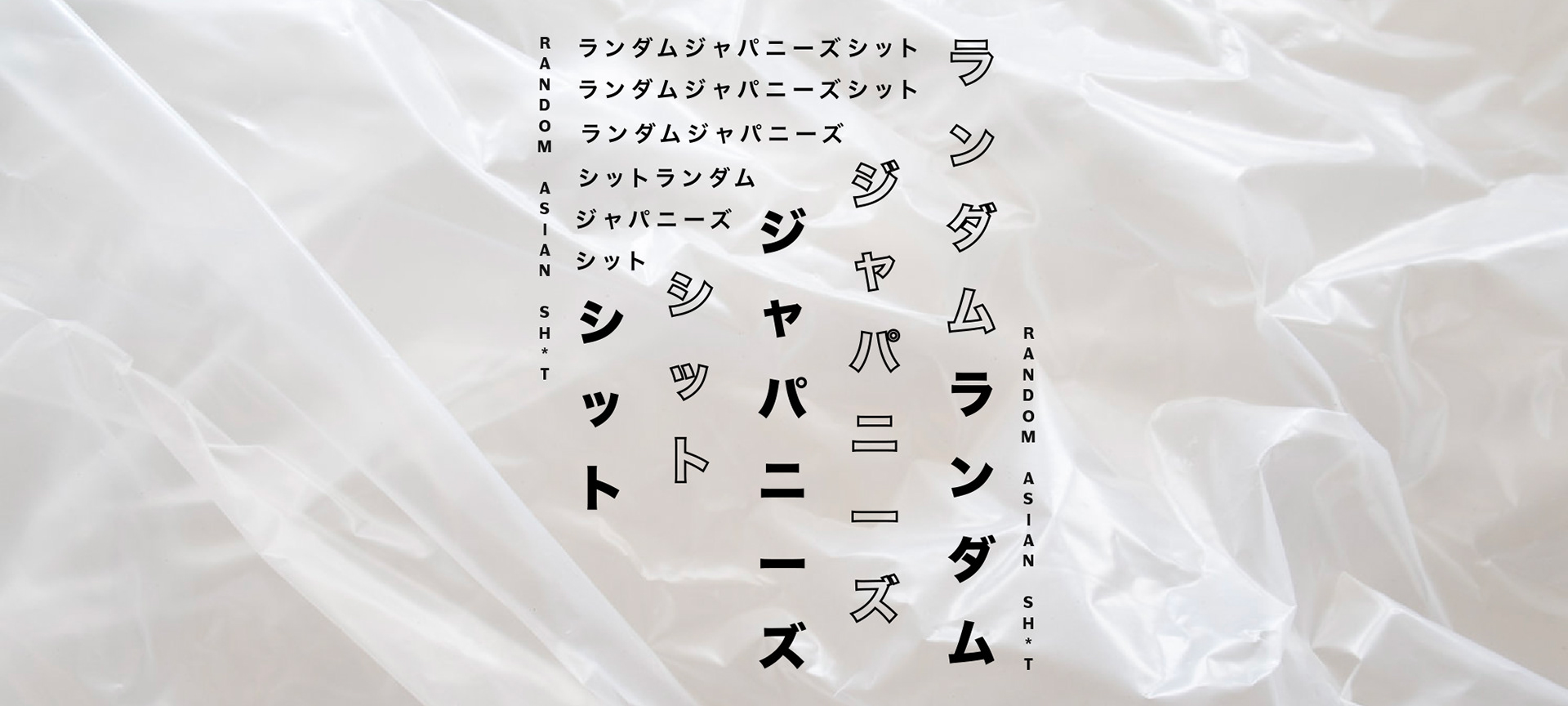 VISUAL DESIGN, ART DIRECTION, TEXTILES
Shock and Awe wanted to recreate their eponymous t-shirt

Random Japanese Shit

in 3 variations and color-ways. We expanded from the original Japanese, to Korean, and Chinese.
​​​​​​​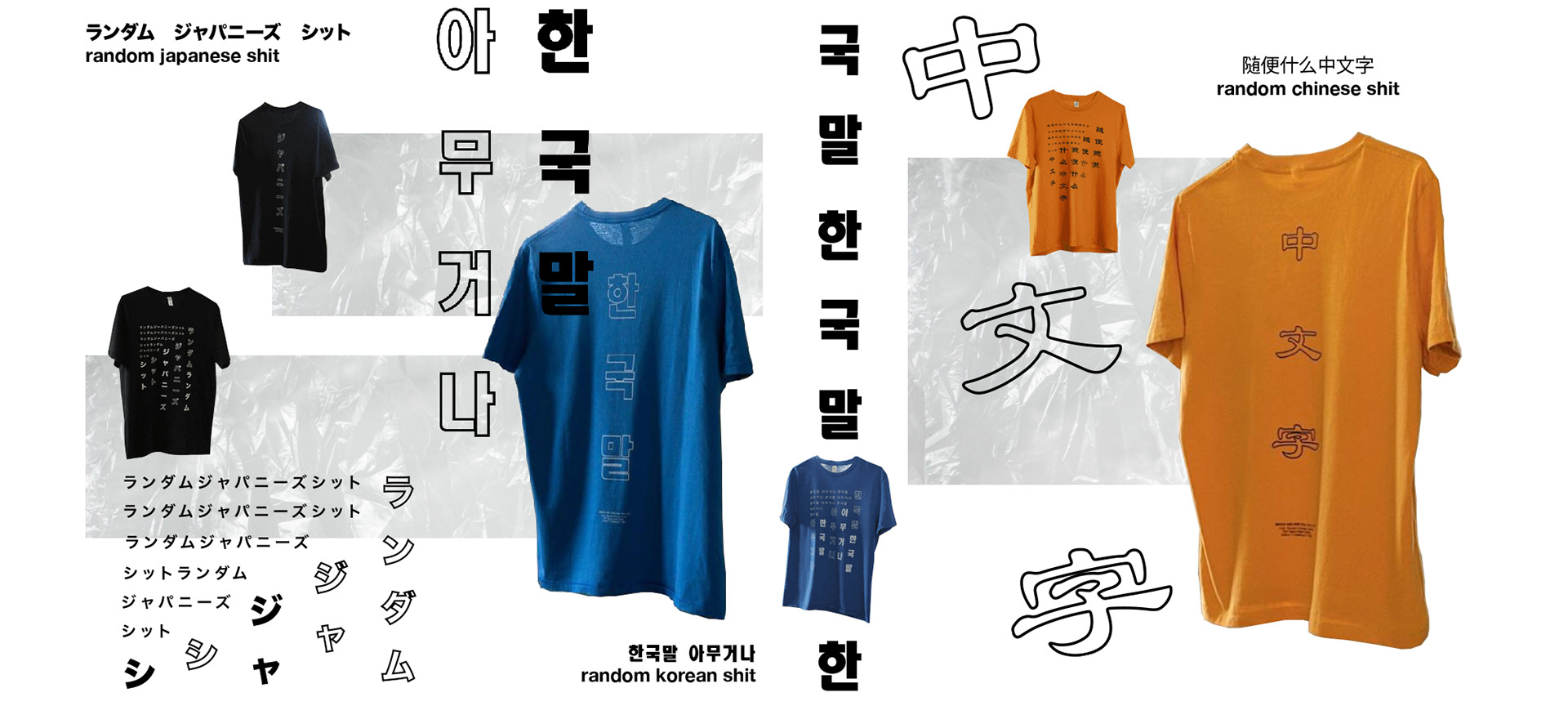 In 2016 Shock and Awe partnered with The Kimono Kid to release a controversial t-shirt with the words "random Asian shit" in Katakana, a phonetic style geared towards slang and foreign words. The shirt poked fun at streetwear and its obsession with using random Asian characters to give off an "edgy" or "futuristic" feeling.​​​​​​​
The first run premiered on Highsnobiety, an interview with NBC, sold-out printings, and a sizable donation to the Japan Society.
Round two of Random Asian Sh*t features Korean and Chinese along with the original Japanese text. For this drop we wanted to maintain consistency between the messaging and layout.
When creating the layout for the typography I looked at fashion trends, 

​​​​​​​traditional forms of writing for each culture, and contemporary design from each nation, as well as American fashion. These shirts were screen-printed at a local printer in Brooklyn, New York and on Alternative Apparel basics (a US-based apparel company).